From Norway to Guincho Beach!
Hi! I am Eric a half Portuguese & half Norwegian surfer who found his home by the sea on a beach called Guincho…i am one of the instructors from the amazing Moana Surf School family.
This all started when a young crazy kid met Alex a kind and warm hearted surfer who wanted every one to experience what its like to surf. The most amazing thing there is by the way….!!
i dont really remember this very well.. when it was.. or how it happened… but i will never forget the day i cought a wave on a 6.0 Nsp surfboard he lent me. While Alex was giving a class and he looked over, and saw my wave, and said, thats it Eric! from that point on i was hooked. Those 5 seconds where like Nirvana!.. i knew from then on that surfing was going to play a major role in my life.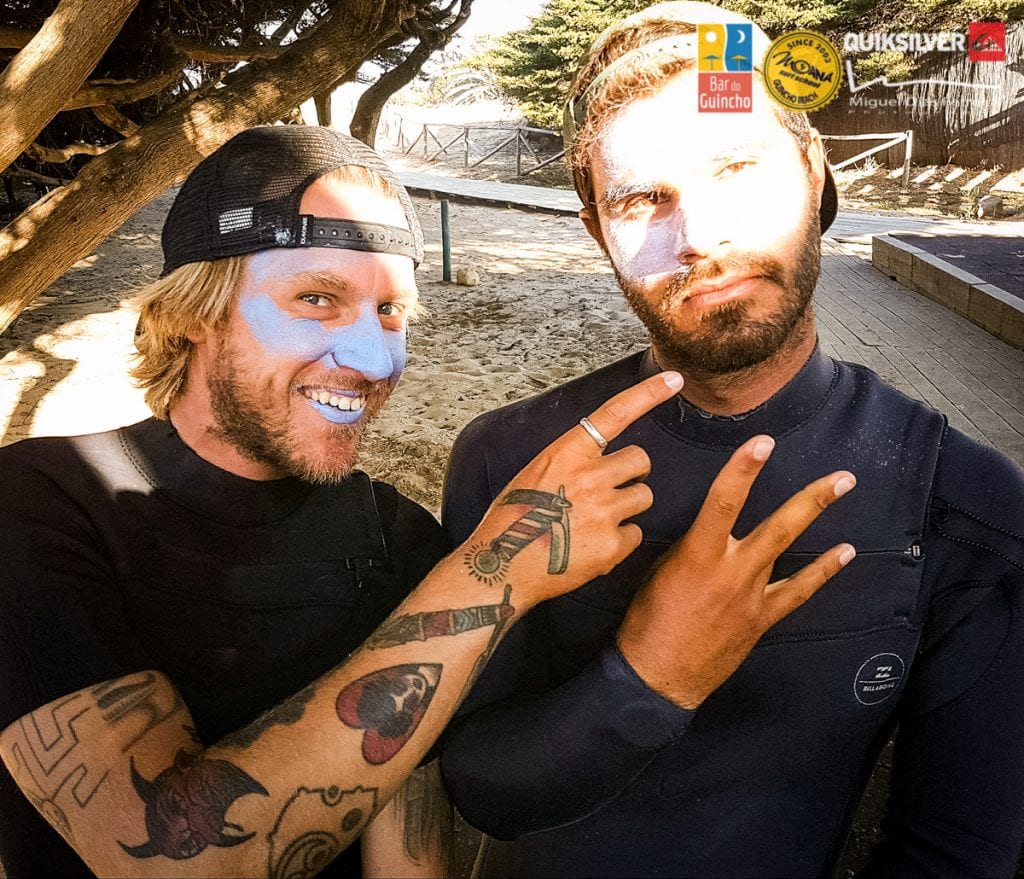 That same summer i was so excited to go back to the magical place…my mom started dropping me of at the beach with a monster lunch pack to feed all the hungry surfers around like Tass..ahahah… i will never forget the look on his face while he unwrapped those tuna sandwiches. that summer i tried to help out with opening and closing the school, washing wetsuits, sweeping the school, cleaning… you know.. just so i could get back in the water.. that was the best summer ever. As time went by and i got older Alex started telling me to come and help out in his classes, i started pushing kids on to waves, showing them how to paddle and stand up for the fist time. Well.. that was it for me, the joy of being a part of persons first wave… was something amazing to experience it was pure joy and excitement
The years went by summer after summer… so i started focusing more on teaching kids to surf… i love spending time with the pure souls they just pick it up so fast. a They are always feeling the moment no stress,  no pressure just pure joy…!!
 I started working with Gaby the most professional surf instructor i ever worked with and learned so much from her. Bless you Gaby!! OH! and never will forget Xico the legend of the family…Gama.Lourenco.Vasco big and small!!…and many others who have joined us over the years and there is of course Master Wellington the new edittion of the Moana Surf Clinic a insane surfer who is dedicated to passing on skills to those who take things a bit more seriously… lets say my surfing turned in to something else with him!!
The surf school is now located in the wave center of Bar do Guincho which is a place for all kinds af watersports, at the school Alex doesent only offer surf classes but anything you could imagine in relation to the ocean!
The beach bar & restaurant is an amazing place to hang out after lessons it has an amazingly chilled vibe with loads of interesting people from all over the world!..it offers great food like the amazing Guincho burger! God i love that thing!!…and many freshly squeezed  juices and you get to enjoy this with one of the best views ever and the sunset is right in front of the bar it doesent get any bette than this!! …after a good surf and a nice drink i was in heaven!
So all i wanted to say with all of this is join us and make our lifestyle yours!!
With lots of peace, love & waves!!!
Eric Larsen!