We all have days when it seems like there are so many problems in our lives. It was one of these days that i decided to go to the gym for a swim to take away some of the stress. After swimming and feeling a bit better on a grey cloudy day i went to my van.


As i left the gym i saw a young person in a wheelchair leaving the gym also. Paralyzed from the waist down. Suddenly all my problems and stress was given a reality check! This is really what we often need! When we are so stressed about our own insignificant problems!…however everything is relative at the same time i realise..but its good to have these moments to bring us back to the real world.


I went and spoke to the person in the wheelchair and then after a couple of minutes asked if he would like to try and surf or at least come to the beach and get into the ocean. After my question and a big smile on his face we were ready for action! Two to three days later we combined to meet at my surf school and had our surf & ocean experience! What can i say…being on the beach…salt water…sand and amazing views and the feeling of GLIDING on the waves as he explained to me…it was fantastic for him and for all of the Moana Surf School Team. The pictures below tell the story better than any words!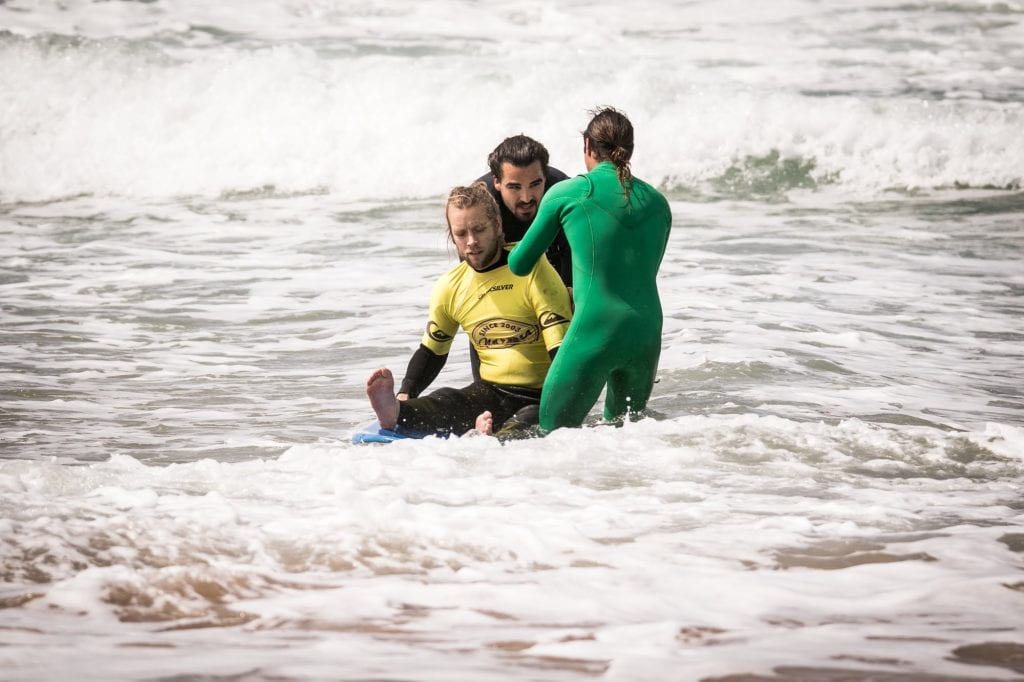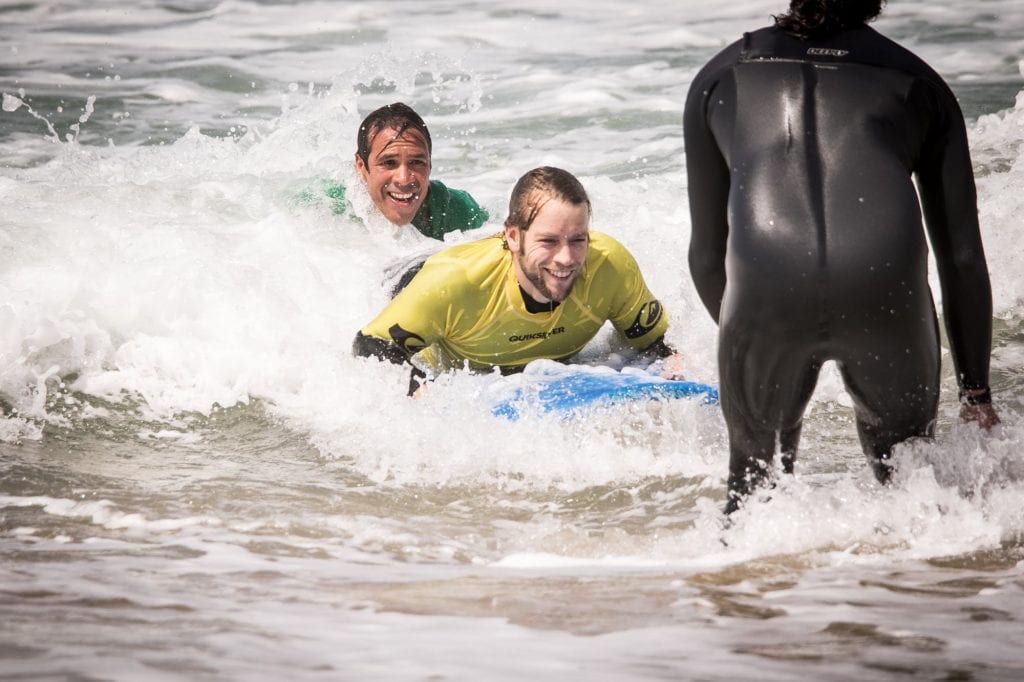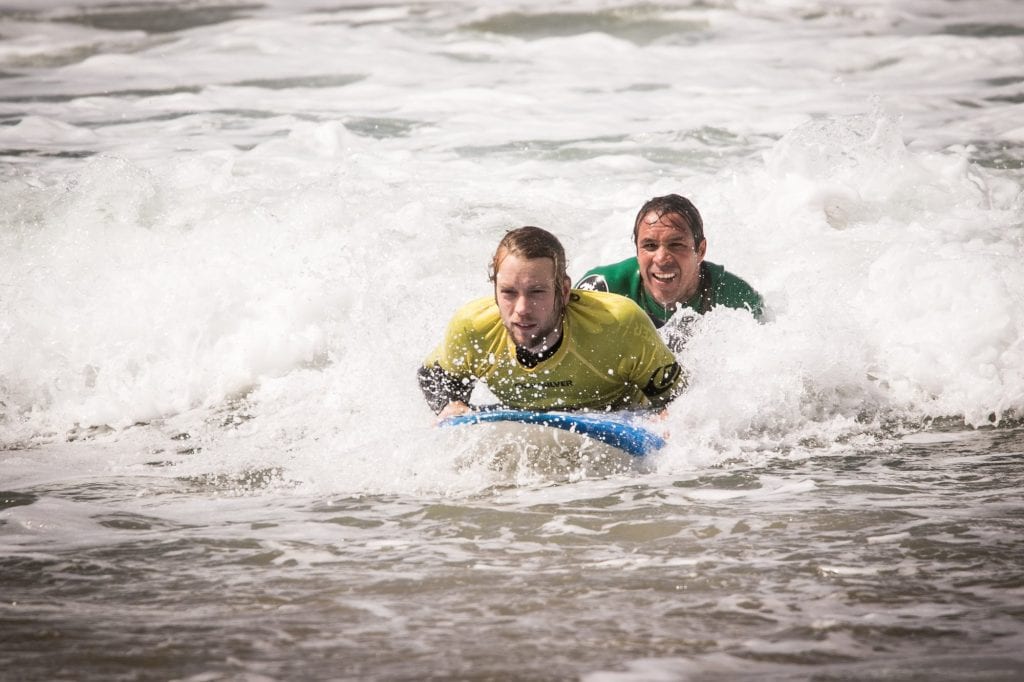 At the end of the surf class Bar do Guincho got the tractor and there was a VIP wheelchair service back to the surf school.
The aim is to create more events like this for physically & mentally injured people. I am 100% sure that the sea,sand,air, natural light and gliding on the waves are some of the best natural factors that can help to cure any problems.
It is the oceans way of providing therapy. #oceantherapy
Thanks again to the glide master! See you at the gym! and all who helped on this very special day & surf class.
(All picture were taken with permission and i hope that more people will come and glide in the waves with us)