FAMILIES | GROUPS | KIDS | OUTDOOR ACTIVITIES
BEACH BAR & RESTAURANT | STAG & HEN | TEAM BUILDING | EVENTS
Universities & Erasmus
We have had Universities from several parts of Europe bring students to learn to surf with us. A great way to bring together all the students at the beach and in the ocean. Students are always completely satisfied after surfing and just want more and more!
Schools
Plan your school surfing trip to Portugal! Perfect for holidays.
Lisbon can be reached easily and cheaply with low-cost airlines from many parts of Europe. Just email us your information and we can arrange accommodation, transport and surfing lessons at a fantastic beach!
Erasmus Students
We have many Erasmus students who are studying in Lisbon and want to learn to surf.
From Lisbon just take the train to Cascais station and we will pick you up and take you surfing with your friends. Just contact us the day before and we will be there at the time you require.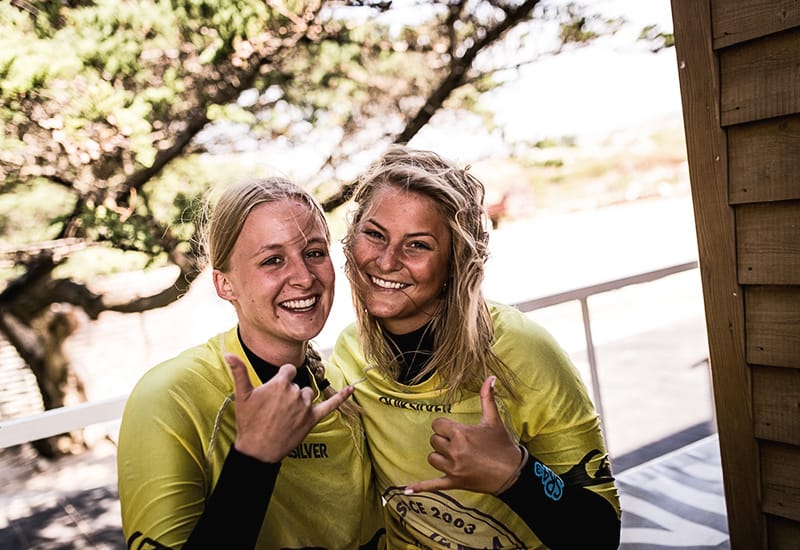 We have an amazing location, super experienced surf instructors, and well-trained staff at the surf school. Check out our short movie clip so you can know a bit more about us and what we can offer to your and your team.
See also our testimonials to decide to choose us as your surf school!